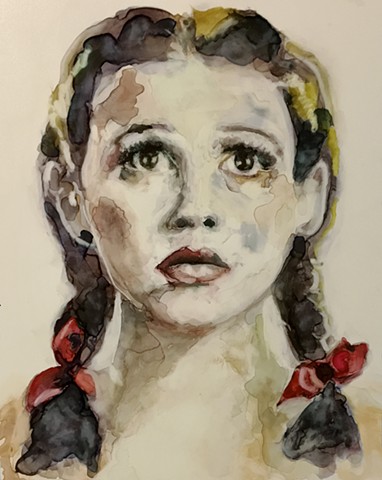 Welcome and thank you for visiting my website. Please click on the GALLERY heading (at left) to view examples of my commissioned portrait work and various series from my archives.
I welcome the challenge of portraying sentient beings of any age or species, in all manner of settings. When creating a commissioned portrait my ultimate goal is to express an essence -- a mood or emotion. Oftentimes, this goes beyond capturing a faithful likeness of my subject. Whether the results are whimsical or more serious, the process of creating each work is one of unique discovery.
I work in encaustic wax, oils and watercolors. My commissioned portrait pricing is based on the size of the work, as well as the medium. I can work from your photos but I also like to shoot my own, if possible, allowing me to refer to both sources.
For more detailed pricing information or to obtain a quote, please send me an email: parooney@me.com
I would consider it an honor and a privilege to create a timeless portrait for you.